The Jeff Hoskins Experiment
The Jeff Hoskins Experiment is simply this:  Can we enjoy cool merchandise and at the same time enrich someones life?  At just 200 pieces of merch sold, we could absolutely, and incredibly, change the outcome of one awesome individuals existence.

The GIVE and GET mission is simply: Sell merch to provide money for hyper local and hyper effective community support AND double as a way to give PAID training to musicians who want hard skillz in order to better fund their arts career. Last year from December through the beginning of February we sold our Classic Handyband Hoodie and with each purchase we were able to give away a childrens hoodie on the behalf of YOU the customer. Those hoodies went to kids in the Salvation Army family shelters here in town. We ended up selling about 50, and gave away over 70!  Those (adorable) childrens hoodies were handed over to the Salvation Army of Austin on the Thursday before Snovid 2021! We wanted this years focus to turn inward towards our own music community.
---
This Year's Target is a one
Mr. Jeff Hoskins
. Jeff, is an old school Austinite who has been dead center of Austin's music scene for almost two decades.  Jeff also exemplifies a hidden piece of the
Live Music Capital of the World "problem"
we find ourselves with here in Austin and all over the US.  Jeff, like many others, had found a stable income in one of the other facets of the Live Music Industry, as a professional sound engineer.  His time playing drums in various bands did not quite pay the bills, so being a live sound engineer was key to Jeff's survival. Jeff eventually landed a 
dream gig
of becoming the lead engineer of the
famed Cactus Cafe.
Unfortunately, when the Cactus management changed hands during 2020's quarantine, Jeff (a subcontractor) found himself cut out of the employment transition.
The Cactus Cafe is consistently touted as one of the best sounding intimate concert spaces in Austin
and has had some of Austin's best and brightest on their stage.  Jeff Hoskins built the sonic attunement, from scratch, in his 17+ years of being their lead engineer.
The kicker of this story is that in the 5 years leading up to the him being laid off he has, tragically, become legally blind.  This has obviously complicated his ability to utilize his lifelong career as an live sound engineer.
We want to focus our merch drive on helping him move from where he is now to where he wishes he could be.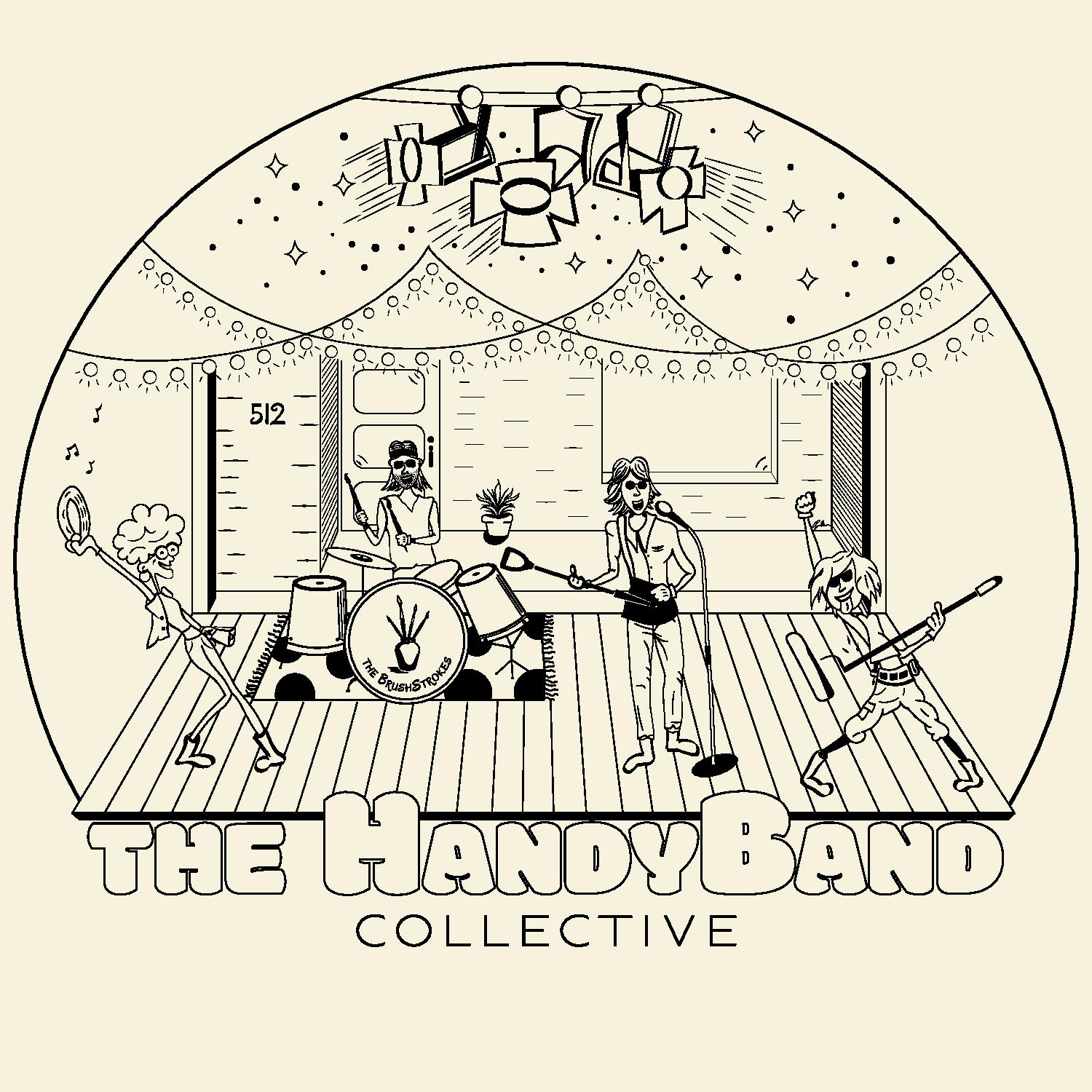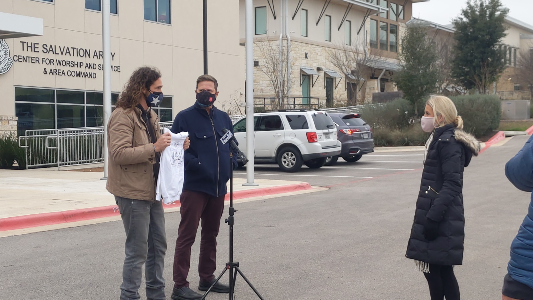 In an effort to compress his living expenses and maximize his ability to make money, Jeff has decided to try and turn a large closet in his studio into a fully functional kitchen. He says that although it's not ideal, the small space becomes a lot more manageable as a newly blind individual. If he can convert his studio space into a work/live space he feels that he might be able to continue to be a sound engineer to Austin's music community - not to mention actually be able to pay his mortgage, bills, and buy food too!  We have dedicated to use all of the profits of this endeavor to provide all materials, appliances, and labor for the project.   The project goal is $3k dollars, but at around $8k dollars we can also help him find solutions to sleeping, equipment repair, and storage solutions.
We have teamed up with a sharp and up and coming artist from right here in Austin (@sammyness_atx) to reimagine our classic Handyband logo to be used on The Jeff Hoskins Experiment merch ONLY! That means when you see someone sporting one of these limited press merch pieces, you know that YOU and THEM actually did something (together) with your hard earned dollars! Whether your rockin' a TOTES COOL tote bag, a RAD BASEBALL TEE, or one of our CLASSIC HOODIES you will KNOW you helped someone who is genuinely a great person, and also just a regular person - like the rest of us.
---
For the record: It was the genuine outreach of all of Jeff's friends who made this happen.  It was actually really challenging to get Jeff to agree to be the recipient of this effort. He is not one to have his hand out, and took some convincing to let the community give him some help when he really could use it. This merch is intentionally priced to provide funds for this project, not to make us mad rich.  The Handyband Collective will only be taking around 10% of the funds to pay for operations of the project, things like: advertising, administrative overhead, taxes, etc. All other proceeds go directly to Jeff and the musicians who will be working on his project. 

Official Jeff Hoskins Experiment Merch