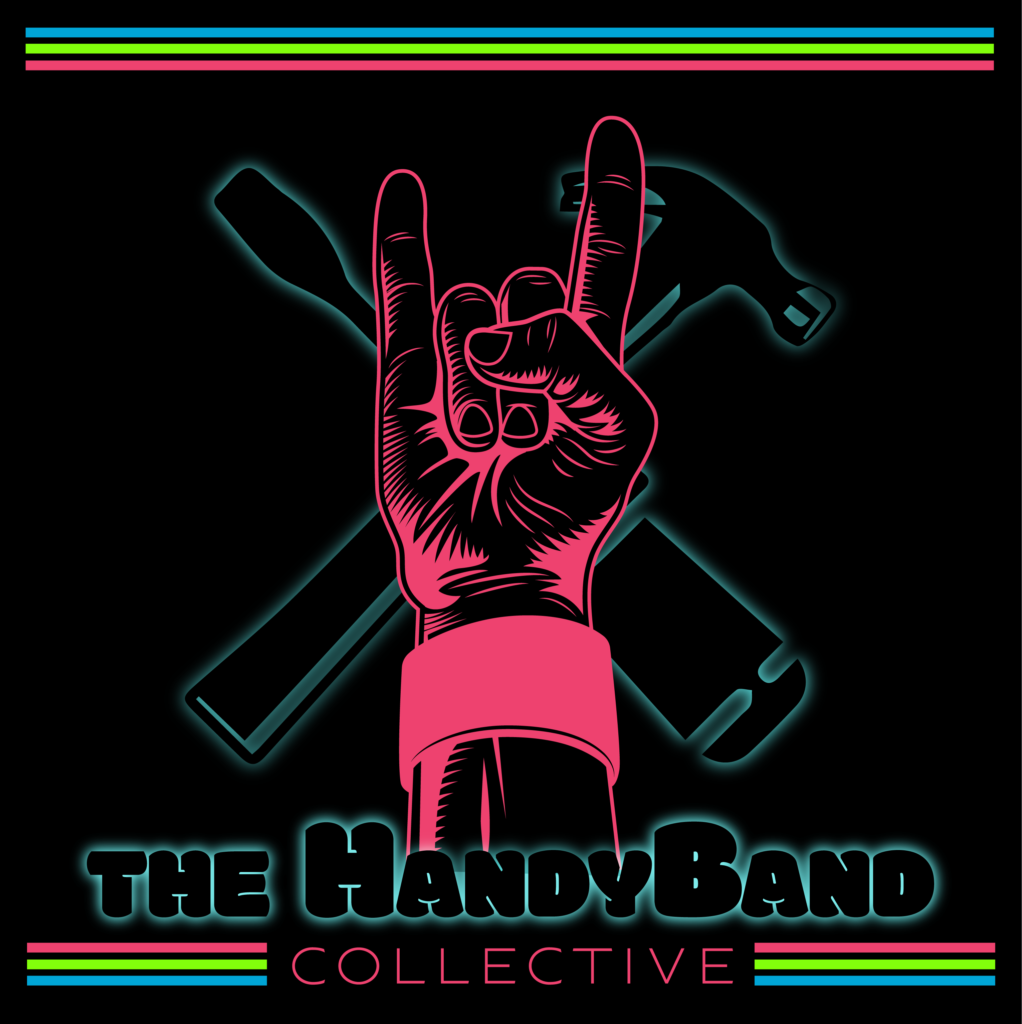 The Handyband Collective is a home improvement and repair service company owned and operated by local music and entertainment professionals.  The Handyband Collective pairs musicians with trade skills and local homeowners in need of repairs.
Fill out the form and we'll be in touch shortly.
As a collective, The Handyband takes on jobs that are below the expertise level of our current roster.  That means we guarantee we can always do the following, but it also means we have Specialists on our roster who have experience and expertise in all matter of constructive artistry… So don't be afraid to ask!
Electrical Fixture Swaps & Installation
Plumbing Fixture Swaps & Installation
Check out what we can do!
"The Handyband Collective. Love, love, LOVE the Handyband Collective! They did a dry wall patch for us, installed a new toilet, installed two ceiling lights and a fan. Jobs done perfectly. AND ... when you use them, you're supporting the music industry in Austin!"
-  Lucy F. (Handyband Collective Client)
"Amazing! They came in to fix a cabinet in our office that was coming off of the wall. The entire process was efficient, effective, and professional. Their communication is outstanding and fun. We have several construction projects done at our office and this one was a breath of fresh air! Will use them moving forward, without hesitation"
- Lesley T. (Handyband Collective Client)
"We've used Handyband guys a couple of times for small house projects that we needed support with but weren't a big enough job for a specialist (minor electrical, caulking but not tile, etc) and True and the guys are so nice, do a great job, make it really easy. And we feel good about supporting local musicians too! Highly recommend for handyman projects!"
- Elyse H (Handyband Collective Client)
"True and the crew of Handyband Collective are fantastic. They have helped with some small repairs and landscaping. They do a professional job and are always reliable. And the bonus is getting to talk to crew members about their musical endeavors!"
- Sylvia P (Handyband Collective Client)
"I love the HandyBand Collective! They added a portable a/c to my windowless garage for my son's garage band (and had to get creative for where to put the port), added shelves to a closet for me, and BEST OF ALL took my homemade vo booth in a closet and built it out into my own custom booth complete with a two level desk! I love it and these guys are all fantastic. Book a gig and keep Austin Weird and Awesome!"
- Tonie K (Handyband Collective Client)
"Handyband came at my project head-on. True was very communicative and reached out at every step of the way. While what I envisioned did not go according to plan (old building issues), True had a back up in mind that worked out. I would definitely recommend The Handyband Collective."
- Nicole C (Handyband Collective Client)
"We hired them to screen in our patio and incorporate various climbing and sitting areas for our three cats. They were punctual, professional and creative. They designed and built a patio (catio) enclosure that was both fun and functional for humans and cats! They worked with us to remain within our budget even at the height of the soaring lumber prices (2021)."
- Benjamin D (Handyband Collective Client)
"Y'all, I had the excellently named HandyBand Collective come tile & trim [...]. These musicians shouldn't be getting up early & working with sawdust all day but times are weird and they did such a GREAT JOB! Get them to help with your To-Do List, and maybe get compliments on your record collection!"
- Jacy W (Handyband Collective Client)